Are you ready to buy a house here in Austin? Buying a house can be stressful. And it seems, it doesn't matter whether you are thinking of finally ditching your landlord and buying your first home, selling your starter house to move into your forever home or downsizing in preparation for retirement, it's a lot of hard work. 
I've put together this How to Buy a House guide to assist you in finding your next home: from getting your loan to how to make an offer to how much it will cost you to buy a home. And if you need a written 1st time home buyers guide to buying a home, please let us know.
Why Pre-Approval Should Be Your First Step
The number of buyers searching for their dream homes greatly exceeds the number of homes for sale, in many markets across the country. Buyers often need to stand out in this competitive marketplace  One way to show you are serious about buying your dream home is to get pre-qualified or pre-approved for a mortgage before starting your search.
Even if you are in a market that is not as competitive, knowing your budget will give you the confidence to know if your dream home is within your reach.
Freddie Mac lays out the advantages of pre-approval in the 'My Home' section of their website.
"It's highly recommended that you work with your lender to get pre-approved before you begin house hunting. Pre-approval will tell you how much home you can afford and can help you move faster, and with greater confidence, in competitive markets."
Using a Lender
One of the many advantages of working with a local real estate professional is that many have relationships with lenders who will be able to help you with this process. Once you have selected a lender, you will need to fill out their loan application and provide them with important information regarding "your credit, debt, work history, down payment and residential history."
Freddie Mac describes the '4 Cs' that help determine the amount you will be qualified to borrow:
Capacity: Your current and future ability to make your payments

Capital or Cash Reserves: The money, savings, and investments you have that can be sold quickly for cash

Collateral: The home, or type of home, that you would like to purchase

Credit: Your history of paying bills and other debts on time
Getting pre-approved to buy a house is one of many steps that will show home sellers that you are serious about buying, and it often helps speed up the process once your offer has been accepted and getting you that much closer to buying your house.
What You Need to Know About Qualifying for a Mortgage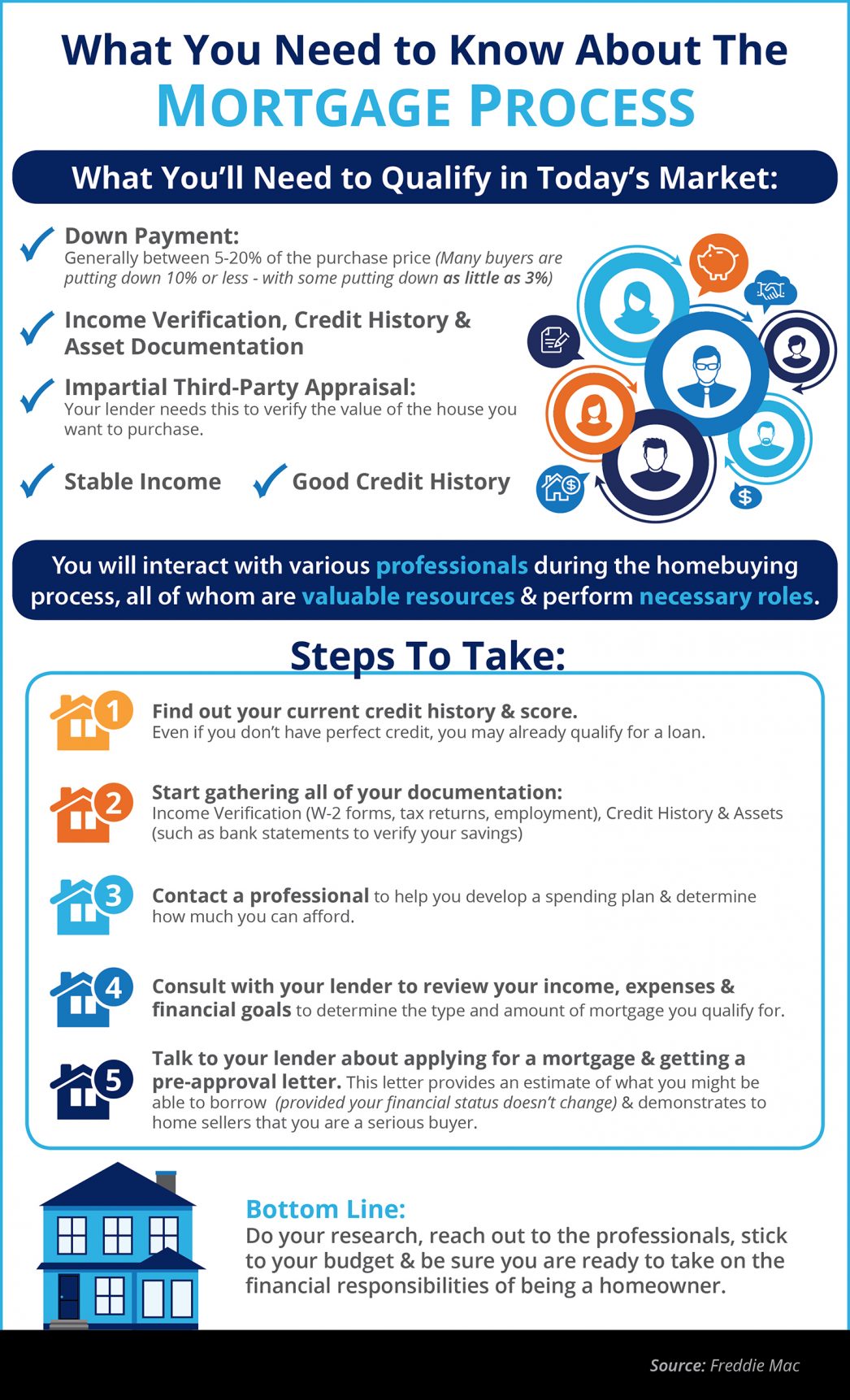 Some Highlights:
Many buyers are buying a house with a down payment as little as 3%.
You may already qualify for a loan, even if you don't have perfect credit.
Take advantage of the knowledge of your local professionals who are there to help you determine how much you can afford.
How Quickly Can You Save Your Down Payment To Buy A House?
Saving for a down payment is often the biggest hurdle for a first-time homebuyer. Median income, median rents, and home prices all vary, depending on where you live. So, we set out to find out how long it would take to save for a down payment in each state.
Using data from HUD, Census and Apartment List, we determined how long it would take, nationwide, for a first-time buyer to save enough money for a down payment on their dream home. There is a long-standing 'rule' that a household should not pay more than 28% of their income on their monthly housing expense.
By determining the percentage of income spent renting in each state, and the amount needed for a 10% down payment, we were able to establish how long (in years) it would take for an average resident to save enough money to buy a home of their own.
According to the data, residents in Texas can save for a down payment, doing so in just over 2 years (2.34). Below is a map that was created using the data for each state: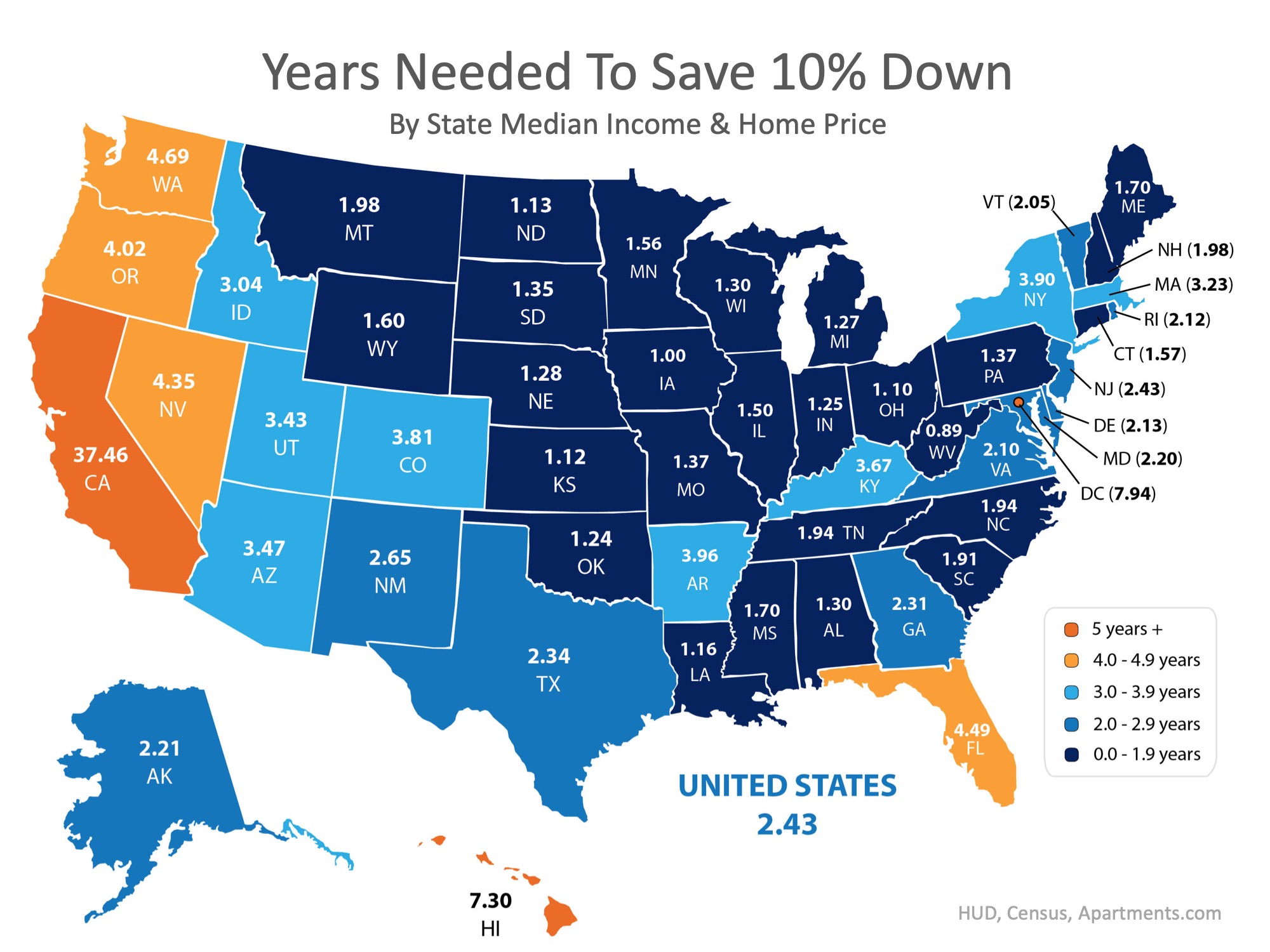 What if you only needed to save 3%?
What if you were able to take advantage of one of Freddie Mac's or Fannie Mae's3%-down programs? Suddenly, saving for a down payment no longer takes 2 to 5 years, but becomes possible in less than a year in most states, as shown on the map below.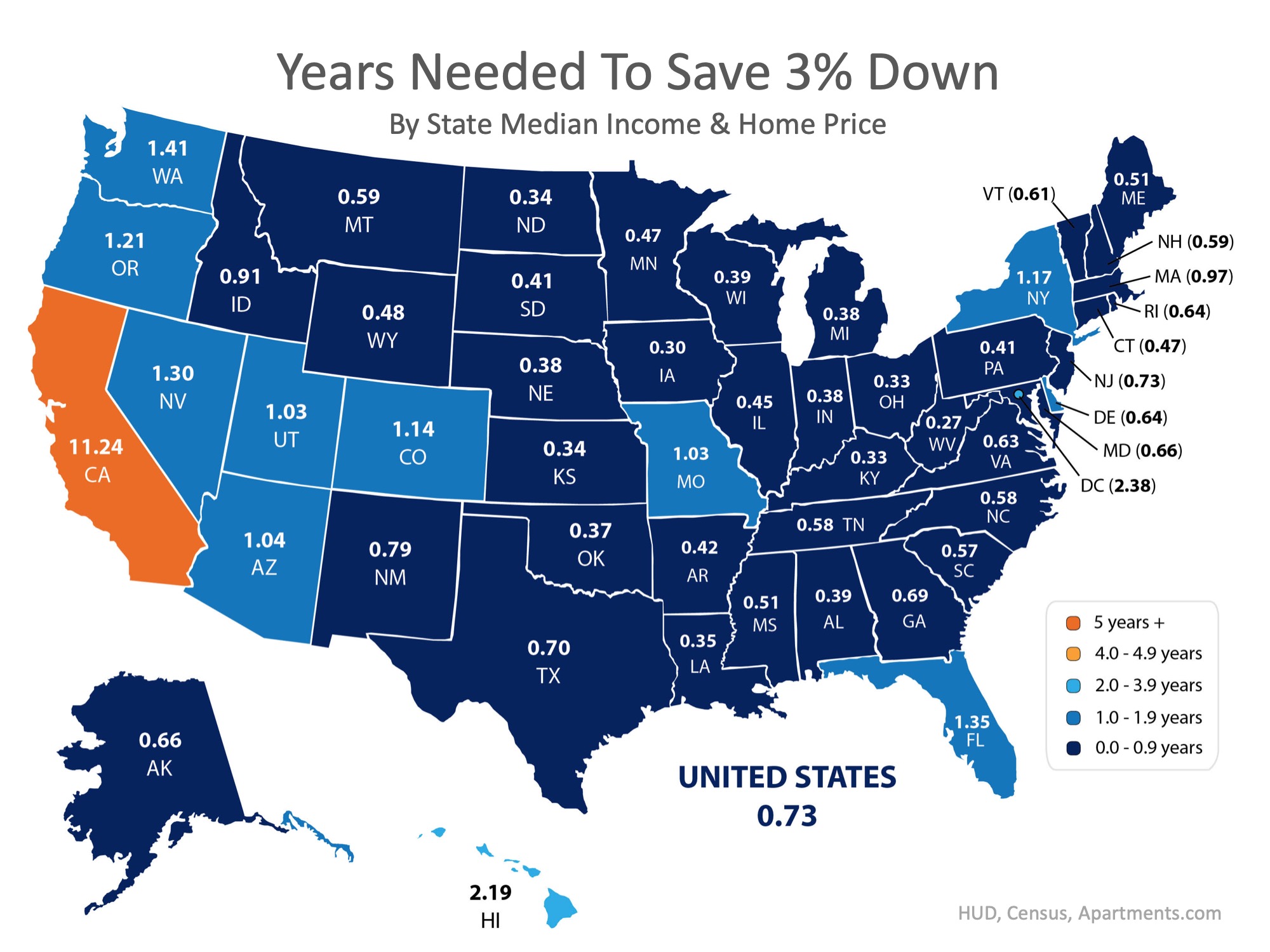 What is PMI?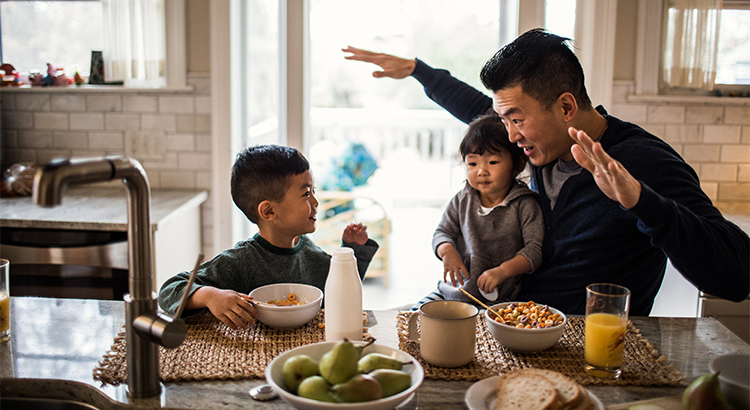 Saving for a down payment is often the biggest hurdle for a first-time homebuyer as median incomes, rents, and home prices all vary depending on where you live.
There is a common misconception among homebuyers that a 20% down payment is required, and it is this limiting belief that often adds months, and sometimes even years, to the home-buying process.
With the large number of mortgage programs available that allow buyers to buy a home with a down payment below 20%, you can never have too much information about Private Mortgage Insurance (PMI).
So, if you can buy a home with less than a 20% down payment… why aren't more people doing just that?
One Possible Answer: Private Mortgage Insurance (PMI)
Freddie Mac defines PMI as:
"An insurance policy that protects the lender if you are unable to pay your mortgage. It's a monthly fee, rolled into your mortgage payment, that is required for all conforming, conventional loans that have down payments less than 20%.

Once you've built equity of 20% in your home, you can cancel your PMI and remove that expense from your mortgage payment."
As the borrower, you pay the monthly premiums for the insurance policy, and the lender is the beneficiary. The monthly cost of your PMI depends on the home's value, the amount of your down payment, and your credit score.
Below is a table showing the difference in monthly mortgage payment for a $250,000 home with a 3% down payment and PMI vs. a 20% down payment without PMI:
Saving for Down Payment vs PMI
The first thing you see when looking at the table above is no doubt the added $320 a month that you would be spending on your monthly mortgage cost. The second thing that should stand out is that a 20% down payment is $50,000!
If you are buying your first home, $50,000 is a large sum of money that takes discipline and sacrifice to save. Many first-time buyers save for 5-10 years before buying their homes.
To save $50,000 in 10 years, you would need to save about $420 a month. On the other hand, if you save that same $420 a month, you could afford a 3% down payment in less than a year and a half.
In a recent article by My Mortgage Insider, they explain what could happen in the market while you are waiting to save for a higher down payment:
"The time it takes to save a (larger) down payment could mean higher home prices and tougher qualifying down the road. For many buyers, it could prove much cheaper and quicker to opt for the 3% down mortgage immediately."
If the prospect of having to pay PMI is holding you back from buying a home today, Freddie Mac has this advice,
"It's no doubt an added cost, but it's enabling you to buy now and begin building equity versus waiting 5 to 10 years to build enough savings for a 20% down payment."
Don't Disqualify Yourself… 52% of Approved Loans Have A FICO® Score Under 750
Potential home buyers, and even current homeowners, have an inflated view of what is really required to qualify for a mortgage in today's market.
One such study by the Wharton School of Business at the University of Pennsylvania revealed that many millennials have not yet considered buying homes simply because they don't believe they can qualify for a mortgage.
A recent article about millennials by Realtor.com explained that:
"About 72% of aspiring millennial buyers said they're waiting because they can't afford to buy…"
The article also explained that 29% of millennials believe their credit scores are too low to buy. The problem here is the fact that they think they will be denied a mortgage is keeping them from even attempting to apply.
Ellie Mae's Vice President Jonas Moe encouraged buyers to know their options before assuming that they won't qualify for a mortgage:
"Many potential home buyers are 'disqualifying' themselves. You don't need a 750 FICO® Score and a 20% down payment to buy."
So, what credit score is necessary?
Below is a breakdown of the FICO® Score distribution of all closed (approved) loans in July from Ellie Mae's latest Origination Report.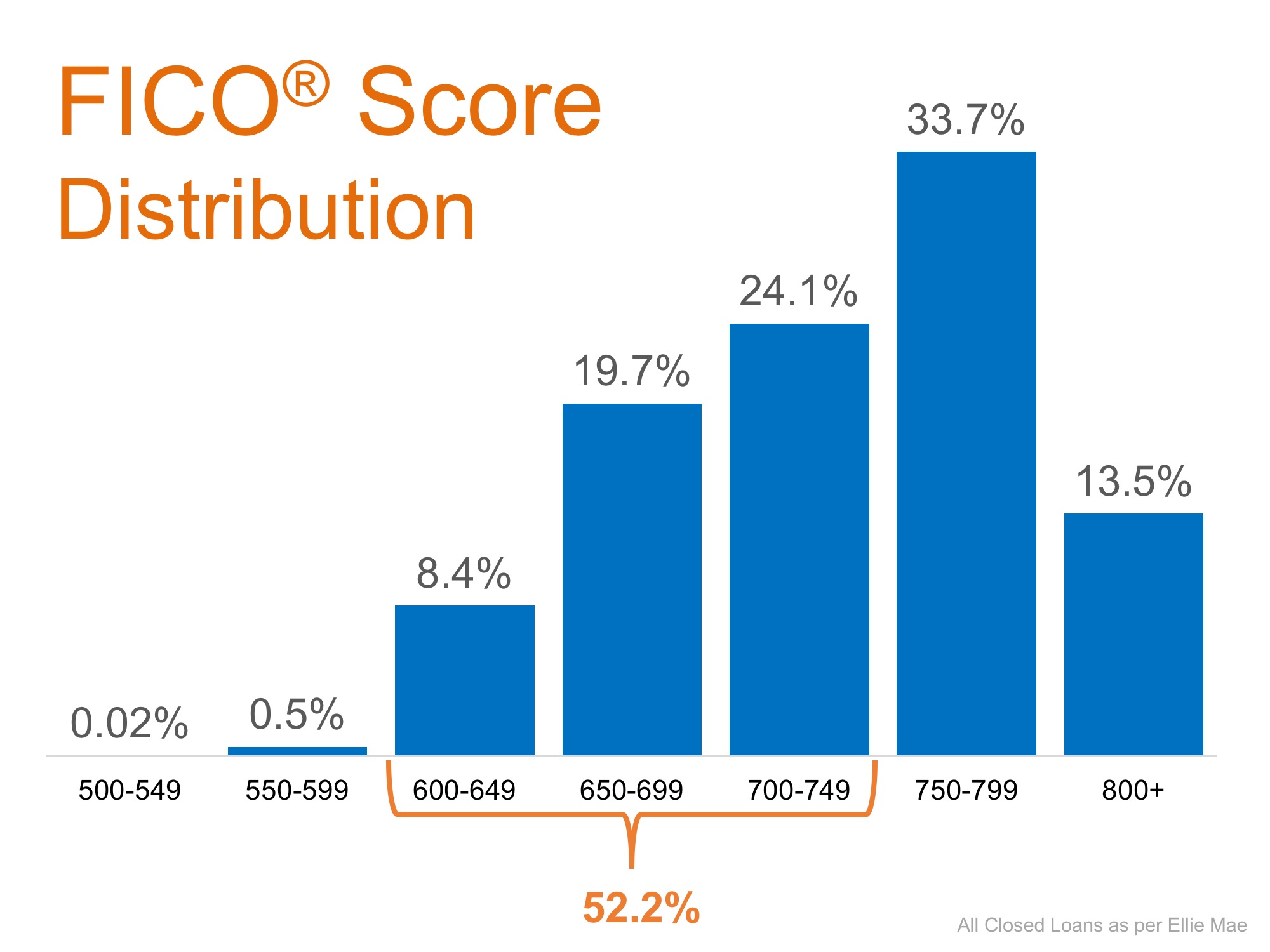 Over 52% of all approved loans had a FICO® Score under 750. Many potential home buyers believe that they need a score over 780 to qualify.
Starting Your Home Search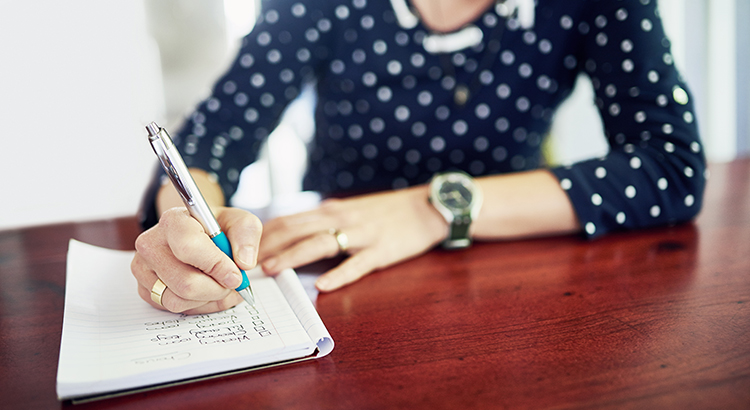 In this day and age of being able to shop for anything anywhere, it is really important to know what you're looking for when you start your home search.
If you've been thinking about buying a home of your own for some time now, you've probably come up with a list of things that you'd LOVE to have in your new home. Many new homebuyers fantasize about the amenities that they see on television or Pinterest, and start looking at the countless homes listed for sale with rose-colored glasses.
Creating Lists of Must Haves and Wants
Do you really need that farmhouse sink in the kitchen in order to be happy with your home choice? Would a two-car garage be a convenience or a necessity? Could the man cave of your dreams be a future renovation project instead of a make or break now?
After finding out what you are pre-qualified for, the next step is to list all the features of a home that you would like, and to qualify them as follows:
'Must Haves' – if this property does not have these items, then it shouldn't even be considered. (ex: distance from work or family, number of bedrooms/bathrooms)
'Should Haves' – if the property hits all of the must haves and some of the should haves, it stays in contention, but does not need to have all of these features.
'Absolute Wish List' – if we find a property in our budget that has all of the 'must haves,' most of the 'should haves,' and ANY of these, it's the winner!
Research and Choose a Neighborhood You Want to Live In
Every neighborhood has its own charm. Before you commit to a home based solely on the house itself, the article suggests test-driving the area. Make sure that the area meets your needs for "amenities, commute, school district, etc. and then spend a weekend exploring before you commit."
Pick a House Style You Love and Stick to It
Evaluate your family's needs and settle on a style of home that would best serve those needs. Just because you've narrowed your search to a zip code, doesn't mean that you need to tour every listing in that zip code.
An example from the article says, "if you have several younger kids and don't want your bedroom on a different level, steer clear of Cape Cod–style homes, which typically feature two or more bedrooms on the upper level and the master on the main."
Document Your Home Visits
Once you start touring homes, the features of each individual home will start to blur together. The article suggests keeping your camera handy and documenting what you love and don't love about each property you visit. They even go as far as to suggest snapping a photo of the 'for sale' sign on the way into the property to help keep the listings divided in your photo gallery.
Making notes on the listing sheet as you tour the property will also help you remember what the photos mean, or what you were feeling while touring the home.
In a high-paced, competitive environment, any advantage you can give yourself will help you on your path to buying your dream home.
Homebuyers Willing to Sacrifice 'Must-Haves' in Favor of Good School Districts
It should come as no surprise that buying a home in a good school district is important to homebuyers. According to a report from Realtor.com, 86% of 18-34 year-olds and 84% of those aged 35-54 indicated that their home search areas were defined by school district boundaries.
What is surprising, however, is that 78% of recent homebuyers sacrificed features from their "must-have" lists in order to find homes within their dream school districts.
The top feature sacrificed was a garage at 19%, followed closely by a large backyard, an updated kitchen, the desired number of bedrooms, and an outdoor living area. The full results are shown in the graph below.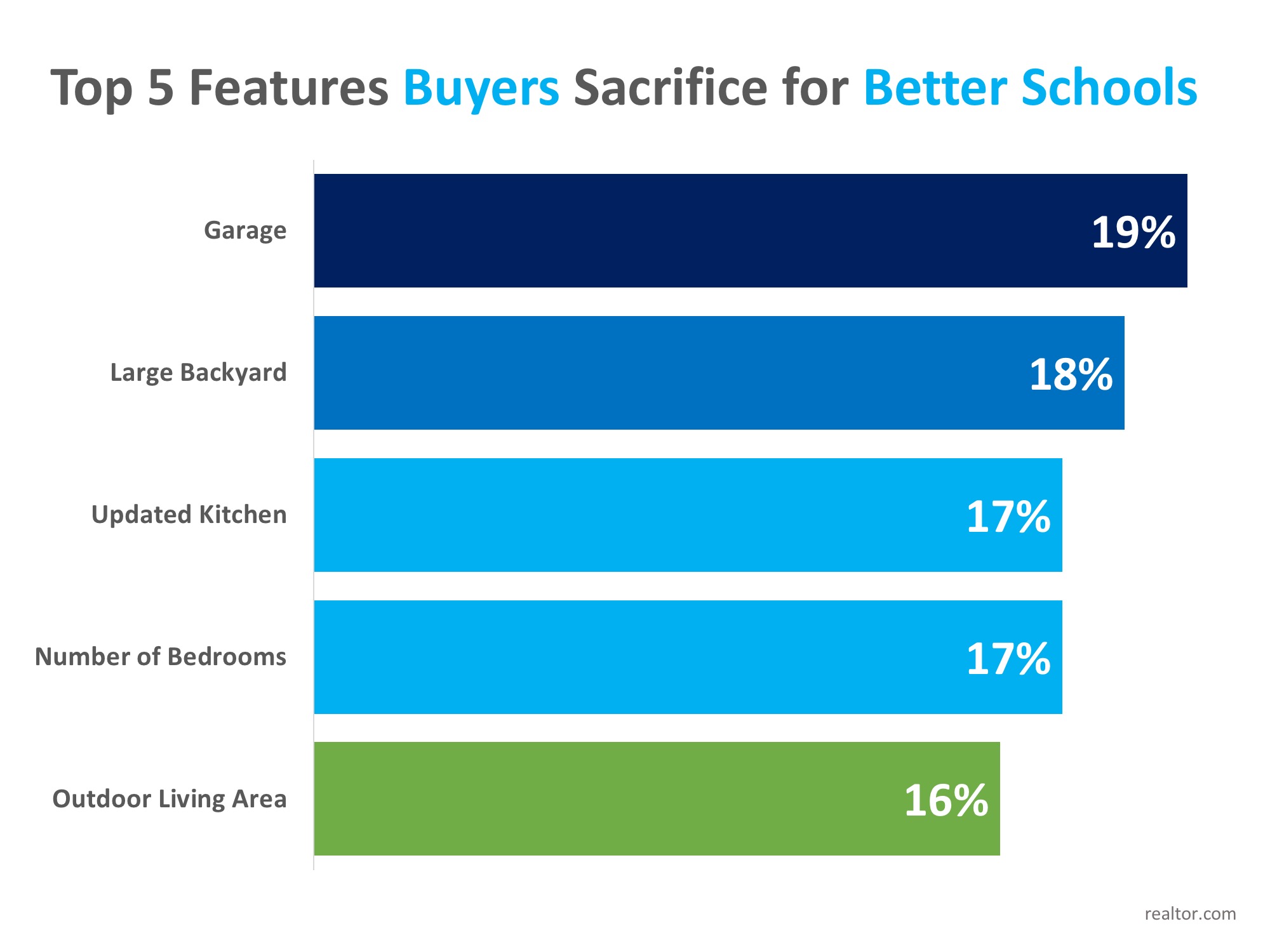 What is Attracting Buyers?
Buyers are attracted to schools with high test scores, accelerated academic programs, art and music programs, diversity, and before and after-school programs.
With a limited number of homes available to buy in today's real estate market, competition is fierce for homes in good school districts. Danielle Hale, Chief Economist for Realtor.com, explained further,
"Most buyers understand that they may not be able to find a home that covers every single item on their wish list, but our survey shows that school districts are an area where many buyers aren't willing to compromise.

For many buyers and not just buyers with children, 'location, location, location,' means 'schools, schools, schools.'"
For buyers across the country, the quality of their children's (or future children's) education ranks highest on their must-have lists. Before you start the search for your next home, let's get together to discuss the market conditions in our area.
Having a Professional on Your Side Makes All the Difference
In today's fast-paced world, where answers are a Google search away, there are some who may wonder what the benefits of hiring a real estate professional to help them in their home search are. The truth is, with the addition of more information, comes more confusion.
Shows like Property Brothers, Fixer Upper and the dozens more on HGTV have given many a false sense of what it's like to buy and sell a home.
Now more than ever, you need an expert on your side who is going to guide you toward your dreams and not let anything get in the way of achieving them. Buying and/or selling a home is definitely not something you want to DIY (Do It Yourself)!
Here are just some of the reasons you need a real estate professional in your corner:
There's more to real estate than finding a house you like online!
There are over 230 possible steps that need to take place during every successful real estate transaction. Don't you want someone who has been there before, someone who knows what these actions are, to ensure you achieve your dream?
 You Need a Skilled Negotiator
In today's market, hiring a talented negotiator could save you thousands, perhaps tens of thousands of dollars. Each step of the way – from the original offer, to the possible renegotiation of that offer after a home inspection, to the possible cancellation of the deal based on a troubled appraisal – you need someone who can keep the deal together until it closes.
What is the home you're buying or selling worth in today's market?
There is so much information out there on the news and on the internet about home sales, prices, and mortgage rates; how do you know what's going on specifically in your area? Who do you turn to in order to competitively and correctly price your home at the beginning of the selling process? How do you know what to offer on your dream home without paying too much, or offending the seller with a lowball offer?
Dave Ramsey, the financial guru, advises:
"When getting help with money, whether it's insurance, real estate or investments, you should always look for someone with the heart of a teacher, not the heart of a salesman."
Hiring an agent who has his or her finger on the pulse of the market will make your buying or selling experience an educated one. You need someone who is going to tell you the truth, not just what they think you want to hear.
Today's real estate market is highly competitive. Having a professional who's been there before to guide you through the process is a simple step that will give you a huge advantage!
4 Tips for Effectively Making an Offer
So, you've been searching for that perfect house to call a 'home,' and you finally found one! The price is right, and in such a competitive market, you want to make sure that you make a good offer so that you can guarantee that your dream of making this house yours comes true!
Freddie Mac covered "4 Tips for Making an Offer" in their latest Executive Perspective. Here are the 4 tips they covered along with some additional information for your consideration:
1. Understand How Much You Can Afford
"While it's not nearly as fun as house hunting, fully understanding your finances is critical in making an offer."
This 'tip' or 'step' should really take place before you start your home search process.
As we've mentioned before, getting pre-approved is one of many steps that will show home sellers that you are serious about buying, and will allow you to make your offer with the confidence of knowing that you have already been approved for a mortgage for that amount. You will also need to know if you are prepared to make any repairs that may need to be made to the house (ex: new roof, new furnace).
2. Act Fast
"Even though there are fewer investors, the inventory of homes for sale is also low and competition for housing continues to heat up in many parts of the country." 
According to the latest Existing Home Sales Report, the inventory of homes for sale is currently at a 3.7-month supply; this is well below the 6-month supply that is needed for a 'normal' market. Buyer demand has continued to outpace the supply of homes for sale, causing buyers to compete with each other for their dream homes.
Make sure that as soon as you decide that you want to make an offer, you work with your agent to present it as soon as possible.
3. Make a Solid Offer
Freddie Mac offers this advice to help make your offer the strongest it can be:
"Your strongest offer will be comparable with other sales and listings in the neighborhood. A licensed real estate agent active in the neighborhoods you are considering will be instrumental in helping you put in a solid offer based on their experience and other key considerations such as recent sales of similar homes, the condition of the house and what you can afford."
Talk with your agent to find out if there are any ways that you can make your offer stand out in this competitive market!
4. Be Prepared to Negotiate
"It's likely that you'll get at least one counteroffer from the sellers so be prepared. The two things most likely to be negotiated are the selling price and closing date. Given that, you'll be glad you did your homework first to understand how much you can afford.

Your agent will also be key in the negotiation process, giving you guidance on the counteroffer and making sure that the agreed-to contract terms are met."
If your offer is approved, Freddie Mac urges you to "always get an independent home inspection, so you know the true condition of the home." If the inspector uncovers undisclosed problems or issues, you can discuss any repairs that may need to be made with the seller, or cancel the contract.
Home Inspections: What to Expect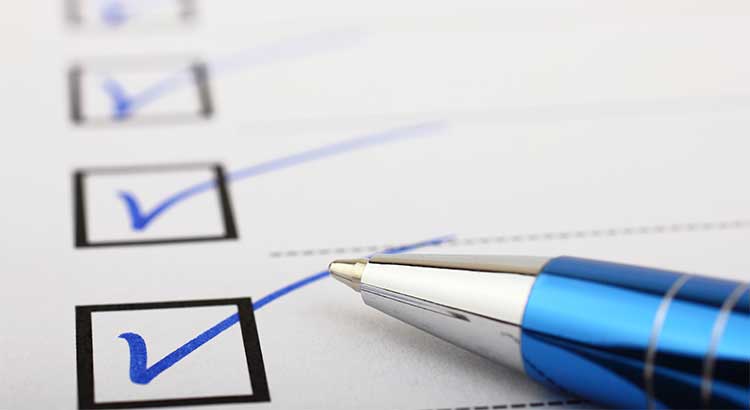 So you made an offer, it was accepted, and now your next task is to have the home inspected prior to closing. Oftentimes, agents make your offer contingent on a clean home inspection.
This contingency allows you to renegotiate the price you paid for the home, ask the sellers to cover repairs, or even, in some cases, walk away. Your agent can advise you on the best course of action once the report is filed.
How to Choose an Inspector
Your agent will most likely have a short list of inspectors that they have worked with in the past that they can recommend to you. HGTV recommends that you consider the following 5 areas when choosing the right home inspector for you:
Qualifications – find out what's included in your inspection and if the age or location of your home may warrant specific certifications or specialties.
Sample Reports – ask for a sample inspection report so you can review how thoroughly they will be inspecting your dream home. The more detailed the report, the better in most cases.
References – do your homework – ask for phone numbers and names of past clients who you can call to ask about their experiences.
Memberships – Not all inspectors belong to a national or state association of home inspectors, and membership in one of these groups should not be the only way to evaluate your choice. Membership in one of these organizations often means that continued training and education are provided.
Errors & Omission Insurance – Find out what the liability of the inspector or inspection company is once the inspection is over. The inspector is only human after all, and it is possible that they might miss something they should have seen.
Ask your inspector if it's okay for you to tag along during the inspection, that way they can point out anything that should be addressed or fixed.
Don't be surprised to see your inspector climbing on the roof or crawling around in the attic and on the floors. The job of the inspector is to protect your investment and find any issues with the home, including but not limited to: the roof, plumbing, electrical components, appliances, heating & air conditioning systems, ventilation, windows, the fireplace and chimney, the foundation, and so much more!
They say 'ignorance is bliss,' but not when investing your hard-earned money into a home of your own. Work with a professional who you can trust to give you the most information possible about your new home so that you can make the most educated decision about your purchase.
Have You Saved Enough for Closing Costs?
There are many potential homebuyers, and even sellers, who believe that they need at least a 20% down payment in order to buy a home or move on to their next home. Time after time, we have dispelled this myth by showing that many loan programs allow you to put down as little as 3% (or 0% with a VA loan).
If you have saved up your down payment and are ready to start your home search, one other piece of the puzzle is to make sure that you have saved enough for your closing costs.
Freddie Mac defines closing costs as:
"Closing costs, also called settlement fees, will need to be paid when you obtain a mortgage. These are fees charged by people representing your purchase, including your lender, real estate agent, and other third parties involved in the transaction. Closing costs are typically between 2 and 5% of your purchase price."
We've recently heard from many first-time homebuyers that they wished that someone had let them know that closing costs could be so high. If you think about it, with a low down payment program, your closing costs could equal the amount that you saved for your down payment.
Here is a list of just some of the fees/costs that may be included in your closing costs, depending on where the home you wish to purchase is located:
Government recording costs
Appraisal fees
Credit report fees
Lender origination fees
Title services (insurance, search fees)
Tax service fees
Survey fees
Attorney fees
Underwriting fees
Is there any way to avoid paying closing costs?
Work with your lender and real estate agent to see if there are any ways to decrease or defer your closing costs. There are no-closing mortgages available, but they end up costing you more in the end with a higher interest rate, or by wrapping the closing costs into the total cost of the mortgage (meaning you'll end up paying interest on your closing costs).
Home buyers can also negotiate with the seller over who pays these fees. Sometimes the seller will agree to assume the buyer's closing fees to get the deal finalized, which is known in the industry as 'seller's concession.'
Speak with your lender and agent early and often to determine how much you'll be responsible for at closing. Finding out you'll need to come up with thousands of dollars right before closing is not a surprise anyone is ever looking forward to.
Buying A Home? Do You Know the Lingo?
 To start you on your path with confidence, we have compiled a list of some of the most common terms used when buying a home.
Appraisal – A professional analysis used to estimate the value of the home. A necessary step in validating the home's worth to you & your lender to secure financing.
Closing Costs – The cost to complete the real estate transaction. Paid at closing, they include: points, taxes, title insurance, financing costs, items that must be prepaid or escrowed. Ask your lender for a complete list of closing cost items.
Credit Score – A number ranging from 300-850, that is based on an analysis of your credit history. Helps lenders determine the likelihood that you'll repay future debts.
Down Payment – Down payments are typically 3-20% of the purchase price of the home. 0% down programs also exist, ask your lender for more information.
Mortgage Rate – The interest rate you pay to borrow money to buy your house. The lower the rate, the better.
Pre-Approval Letter – A letter from a lender indicating that you qualify for a mortgage of a specific amount.
Real Estate Professional – An individual who provides services in buying & selling homes. Real estate professionals are there to help you through the confusing paperwork, find your dream home, negotiate any of the details that come up, and to help you know exactly what's going on in the housing market.
The best way to ensure that your home-buying process is a confident one is to find a real estate pro who will guide you through every aspect of the transaction with 'the heart of a teacher', putting your family's needs first.

Freddie Mac – My Home Section